Auberge Spiced Olives With Garlic, Orange and Sun-Dried Tomatoes
jenne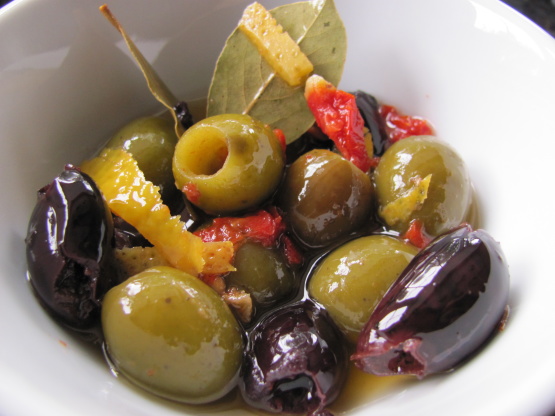 Lightly spiced with toasted coriander seeds and doused in an olive oil dressing with orange, garlic and sun-dried tomatoes, these are always a huge hit in the Auberge! Serve them with Cocktails, Aperitifs or assorted Hors D'oeuvres. They also make wonderful gifts - place them up in an attractive jar or container, add a ribbon with an olive wood spoon and a cocktail recipe - I always receive HUGE thanks for these!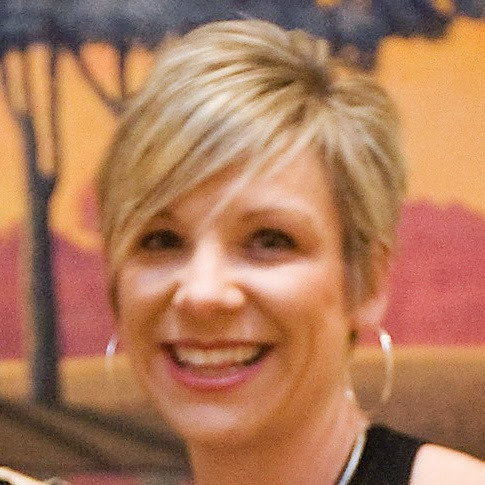 Top Review by jenne
HUGE fan of marinated olives and these did not disappoint! Hubby doesn't like pits in olives, so I used the pitted sorts. I found a can of green olives in a simple light brine (they tasted like just regular black olives) and I also threw in some kalamatas for color and a change of pace. I let mine marinate for about a day and a half before tasting. I will certainly make these again, but I will use only 1 garlic clove. THANKS for a great recipe! UPDATE: These were even MORE fabulous on day 3. . .the orange was much more pronounced and I have to say they were downright OUTSTANDING.
Heat up a dry heavy based frying pan over a medium heat and add the coriander seeds. Toss them around briefly until they start to release their fragrance. Remove them and put to one side.
Mix all the other ingredients together, and then add the toasted coriander seeds and mix again.
Store them in a covered jar or container for 24 hours before serving, to allow to flavours to infuse.
Bring them to room temperature if they have been stored in a very cool or cold area - as the olive oil may have congealed.
Serve with toasted pitta bread, cocktail bread or mini toasts, bread, cocktails, aperitifs or assorted Hors D'oeuvres.
These can be made up to 3 days in advance.