Au Gratin Potatoes a La Fitz
Catnip46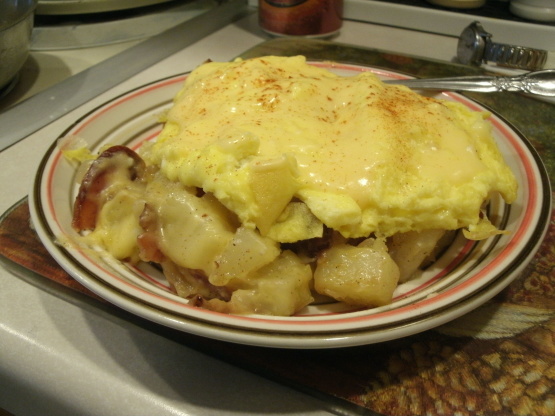 This is a marvellous side dish, or even a tasty main meal if you feel like sitting in front of the television on a cold night!!!!!!

Easy recipe to make. It was very good but with the left overs I was thinking why not add some eggs and make it a complete breakfast or nice supper. So after I mixed some of the cheese with the potatoes I then added a scrambled egg to the top and poured the rest of the cheese over it. Nice hardy breakfast or supper. I already have my next one planned. I'll use some roast beef, add some onions and mushrooms. Made for Pick a Chef.
Make a roux with flour and fat. If I don't have fat, butter is darn close.
Add milk, bring to boil and thicken for 1 minute.
Add cheese, stir, and remove from heat.
Meanwhile, boil diced potatoes until tender but still firm and drain.
Mix with cheese sauce, top with paprika, and bake around 450 degrees Fahrenheit until top is golden.