diner524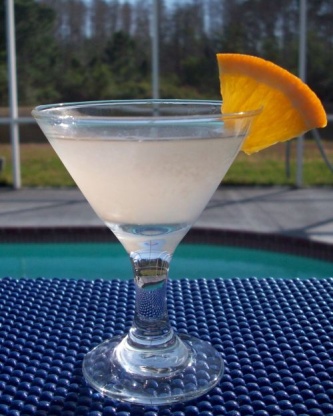 A drink I made few years ago. Took it on a French site.
I picked this drink because I like tart drinks and love grapefruit and orange flavors. With that being said I think I would have liked this drink alot more without the triple sec, as I am finding that it burns my throat and seems to over power the drinks. I used fresh grapefruit juice, from part of a grapefruit, that I normally eat for breakfast and used the sweet/tart juice from that and followed the rest as written for 1/2 of the amounts. I would try this again, and will update if I do, but without the triple sec. Thanks for sharing Boomie!!! Made for 123 Tag.
2

ounces white rum

2

ounces triple sec (or cointreau or grand marnier)
1⁄2 ounce mandarin liqueur (the brand I have is Mandarine Napoleon but I guess you can do it with Grand Marnier)

2

ounces grapefruit juice
In a shaker, put all the ingredients with ice.
Shake and pour in a glass.
Garnish with an orange slice.
You may add more grapefruit juice if you find it too strong. That's what I did.