Asparagus With Mustard Dill Sauce
Boomette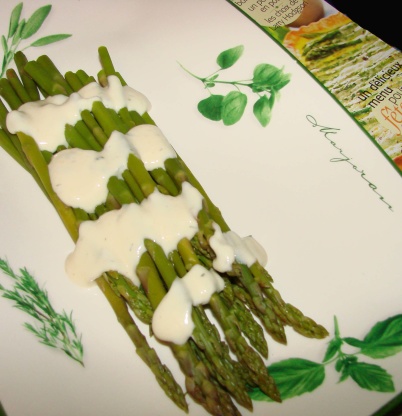 This creamy mustard dill sauce would be great with most any veggie or a combination of vegetables. The asparagus can be served hot, chilled or at room temp.
Cook asparagus in boiling salted water until crispy tender, drain, rinse with cold water to stop the cooking process, drain again and pat dry with paper towels.
Meanwhile, combine remaining ingredients.
Place asparagus on a serving plate, spoon some of the sauce across the middle of the asparagus and pass the rest.