Tread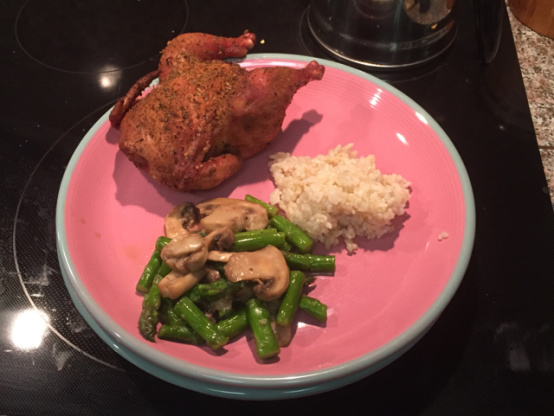 Hubby will eat anything I put mushrooms in :) This is a yummy side dish.
In a large skillet, saute asparagus and ginger in oil for 2-3 minutes or until asparagus is crisp-tender.
Add mushrooms, salt, sugar and pepper.
Cook and stir 2-3 minutes longer or until mushrooms are tender.