Asparagus With Creamy Sesame Dressing
Derf2440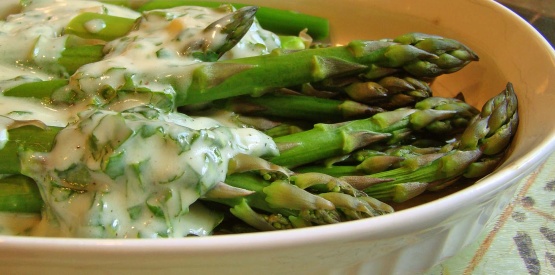 This can be served as a first course or a side dish. Serving it cold means it can be prepared well in advance.
Steam or microwave asparagus until just tender, cool.
Whisk yogurt with lemon juice and sesame oil.
Stir in parsley or cilantro.
Add salt and pepper if desired.
Serve asparagus with the dressing.
Sprinkle walnuts on top.