Asparagus With Citrus Vinaigrette

Great side for fish or poultry
Directions
Cook asparagus in boiling water for 3-5 minutes, drain, put in ice water to stop cooking.
Mix remaining ingredients in a jar, shake well; drizzle over asparagus.
Most Helpful
Chia, this is lovely! I loved the flavor combination over the asparagus! It is so easy to prepare to give that little extra touch to that wonderful vegetable! Thank you, Chia!

This was really delicious. I made this for a dinner party up at the big house last night to serve with barbequed chicken and it went over really well. I thought the citrus flavour of the vinaigrette went very well with the asparagus, without overpowering it. It allowed the flavour of our beautiful spring British Asparagus to really shine! Thanks so much.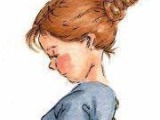 My DH and I thought that this was a very good recipe. It won't steal the show, but will blend in with a wide variety of entrees. This would also be wonderful as part of a summer buffet served in beautiful rows on a large platter. The next time I make this I think I will accentuate the orange flavor by garnishing with some zested orange peel. This recipe stays in my cookbook!