Asparagus With Caramelized Onions
PaulaG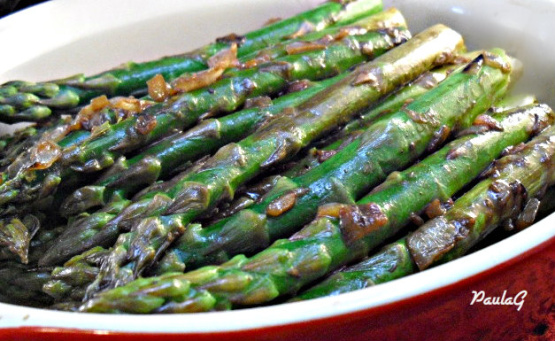 I saw this on a Rachel Ray episode on Food Network and thought I'd give it a try. I really enjoyed it. I made one change by adding the balsamic vinegar.
Heat the extra-virgin olive oil, 3 turns of the pan, in a skillet over medium to medium-high heat.
Add onions and cook until caramel colored, stirring occasionally.
Pour 1-inch of water into a skillet and bring to boil.
Add salt and asparagus and cook 3 minutes, drain.
Stir mustard, balsamic vinegar, thyme and pepper into onions and toss with asparagus to coat.