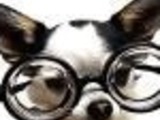 So simple, so easy--and such good flavors. Delicious with a crisp rose. The fifteen minutes of prep is for boiling water and blanching the asparagus.
Directions
Preheat an Omelette Pan on medium heat until the rim of the pan is hot-to-the-touch.
Add the olive oil and heat for another minute.
Add the garlic, shallots, tomatoes and asparagus.
Cook for 3-4 minutes and remove from the heat.
Remove to a serving platter, garnish with the chiffonade of basil, and season with salt and pepper.
Reviews
Most Helpful
Loved this recipe...I did add a little fresh oregano to it...Great way to serve asparagus...
Lovely, fresh flavors. We added some green beans because we only had about half a pound of asparagus. We also used sweet cherry tomatoes rather than romas simply b/c they were in season here. Light, flavorful and yummy!
This was EXCELLENT! More than restaurant quality. If you love the ingredients...you won't be able to help but love this. I had a lot of very nice ripe sweet tomatoes available when I made this recipe so I ended up using about 8 tomatoes in this recipe (you can use as many as you want and I don't think it would hinder this recipe at all) and I increased the shallots and garlic. The fresh basil was perfect for this. I think even an asparagus hater couldn't help but love this because asparagus wasn't the overwhelming flavor in this. It was a nice blend of all ingredients. This was really great and will be a staple in my house.