Asparagus Parmesan Garlic Spears
This is a wonderful recipe for asparagus, you can cook the asparagus hours or even a day in advance and refrigerate, just warm the spears slightly in the microwave before placing them in the baking dish and broiling them. Adjust the amount of garlic to taste.
Directions
Butter a shallow broiler-proof casserole dish.
Cook the fresh asparagus in boiling lightly salted water until crisp-tender (about 3-4 minutes) drain and plunge into cool water, drain again and pat dry well with paper towels.
Arrange the asparagus spears in a buttered baking dish.
Set oven to broil heat.
In a bowl beat butter with Parmesan cheese, basil, garlic, lemon juice and black pepper until well combined, then season with salt.
Dollup/drop the butter mixture over the asparagus in the baking dish by heaping teaspoonfuls.
Broil until topping browns (watch closely to avoid burning!) about 2-3 minutes.
Best served hot.
Most Helpful
I had really, really THIN asparagus, so I skipped the blanching part (we like crisp veggies anyway). It came out perfectly. Even THE PICKY ONE had 2nds! I do recommend having the butter at room temp for easier blending. ;) Thanks, KITZ!!
Yum! I made 1/2 of the recipe, which would call for 3 1/2 T butter. I used only 2 T and with the butter that is already in the prepared dish, it was plenty. I loved how the cheese makes a crust. It seals all the other ingredients onto the asparagus and doesn't just flavor it and then run off to the bottom of the dish. DS even liked them and that is a miracle in and of itself. He would never even try asparagus. Served with Balsamic Roasted Onions and Potatoes Recipe #85719, beef fillet with a peppercorn sauce. Made a great Fathers Day Dinner. Thanks KITTENCAL. Another winner!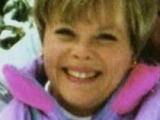 We are big asparagus fans in our house and this was pretty good. We loved the flavor, but the double-cooking kind of made them a little overdone. We opted to steam them because we like them every so slightly crisp, but they still got a little overdone for our tastes. Next time, we'll steam them a little less before moving on to the other steps... great taste and our kids and guests loved it!