Asparagus Gratin...fancy and Good!
Prep 15 mins
Cook 15 mins

No other vegetable signals spring like asparagus. In this recipe, it makes for a rich, creamy side dish that's beyond delicious. We love it with a simple roast chicken. Please note: this is an adopted recipe and I hope to make it soonest. If you make it before I do, I would appreciate feedback, Thanks ! ZWT REGION:Italy.
Directions
Butter a 2- to 2 1/2-quart shallow ceramic flameproof baking dish.
Cook asparagus in a 5- to 6-quart pot of boiling salted water, uncovered, until crisp-tender, about 4 minutes.
Drain in a colander, then transfer to baking dish and keep warm, tightly covered with foil.
Meanwhile, heat oil and butter in a 12-inch heavy skillet over high heat until foam subsides, then cook shallots, stirring occasionally, until pale golden, about 3 minutes.
Add bread and pine nuts and cook, stirring, until browned in spots, about 5 minutes. Transfer to a bowl and add pepper, 1/2 cup Parmigiano-Reggiano, and 1/4 teaspoon salt, tossing to combine.
Preheat broiler.
Toss warm asparagus with mascarpone, remaining 1/2 cup Parmigiano-Reggiano, and remaining 1/4 teaspoon salt until combined well.
Sprinkle bread-crumb mixture evenly over asparagus. Broil 5 to 7 inches from heat until topping is golden brown, 1 to 2 minutes.
Most Helpful
Simple to make and tasty too - can't beat that combination for an excellent dinner. Thanks for sharing!

Made this last season yet forgot to review until now. This is a lovely dish that will impress your guests, yet is simple to prepare. To cut costs (I'm kind of a tightwad!) when cooking for just hubby and myself, I have used cream cheese in place of the mascarpone and regular Parmesan cheese and it was still delicious! Thanks kiwidutch.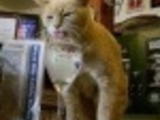 Oh my, this really was good. Such a nice change from the same old asparagus dish. If you haven't tried it yet, you should. It was so easy to make and flavorful. I followed the recipe exactly. The only differences were that I microwaved my asparagus instead of boiling it and I cut my bread into 1/2 inch cubes - more like croutons. I don't think that changed the overall taste much, if at all. Thanks Kiwi! I will make this one again and again.