Derf2440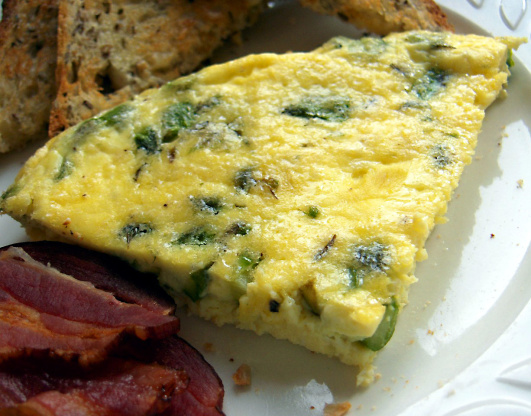 This is from A Gondola On The Murray recipes. Enjoy

This was a good recipe to build on. I did think it needed more flavor, so I added 1/2 tsp. of basil and topped it with mozzerella when it was done. This is a good recipe, but I really like it with some personal touches.
Preheat oven to 180°C (350°F).
Trim and wash the asparagus and cut into small pieces.
Fry in butter and a touch of olive oil, gently until soft.
Use a pan that you can place in the oven.
Crack the eggs into a bowl, and mix with parmesan cheese, cream, salt and pepper.
When well mixed pour over the asparagus.
Stir gently with a fork over a low flame, until you see the bottom of the frittata beginning to form.
At this point place the pan in the oven where the frittata will cook in about 10 minutes, try not to overcook.
Remove from the oven, run a spatula around the edges of the pan, tip it upside-down on a tray and then upside-down again onto a suitable plate.