Asparagus Flan (From Fwdgf)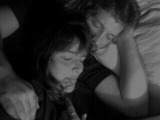 From the book "French Women Don't Get Fat" by Mireille Guiliano
Make and share this Asparagus Flan (From Fwdgf) recipe from Food.com.
Directions
Preheat oven to 350°F Boil the asparagus in salted water for 5 minutes. Drain and let cool. Chop each stalk into 2 or 3 pieces and set aside.
Saute the bacon in a nonstick frying pan till crisp. Drain on paper towel and set aside.
Mix remaining ingredients in a large bowl (reserving some chervil for garnish). Pour the egg mixture into a 9" pie plate, 2 inches deep. Sprinkle in the asparagus and bacon. Bake for 15-20 minutes till the custard is set but not dried out.
Serve immediately, topping with some reserved chervil if desired.