Asparagus-Cheese Squares With Crescent Crust
This makes a ton but don't worry you won't have a problem devouring the whole thing yourself lol! these are so good! Servings are only estimated depending on how large you cut slice the baked squares.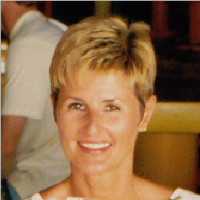 DELICIOUS! I made exactly as written and everyone loved these!!! I also made another pan using artichoke hearts instead of asparagus and they were great, too! I also added some cayenne and smoky paprika over some of the squares just to be different. Thank you again, Kitten, for a wonderful recipe!!!
Set oven to 375°F (oven rack set to the lowest bottom position).
Prepare an ungreased a 15 x 10-inch jelly-roll pan.
Unroll the crescent rolls and press into the pan, pressing edges to seal the perforations.
Brush the crescent crust with melted butter and then sprinkle with garlic powder (if using) and a small amount of salt.
Bake for about 6-8 minutes (bottom oven rack) or until lightly browned.
In a large skillet melt butter over medium-high heat; add in the onion and saute for 6-7 minutes adding in the garlic the last 2 minutes.
Snap off the tough ends of the asparagus, then cut into 1-inch pieces.
Add in the asparagus pieces to the skillet with onion; saute for for about 6-7 minutes or until crisp-tender.
Season with a small amount of salt and pepper to taste.
Spoon the asparagus/onion mixture over the partially-baked crescent crust.
Sprinkle with grated Parmesan cheese and then top with Swiss or mozzarella cheese (any amount desired).
Return to oven and bake for about 8 minutes in a 375°F oven, or until the cheese is well melted.
Delicious!