Asparagus, Bean, and Feta Salad
LizAnn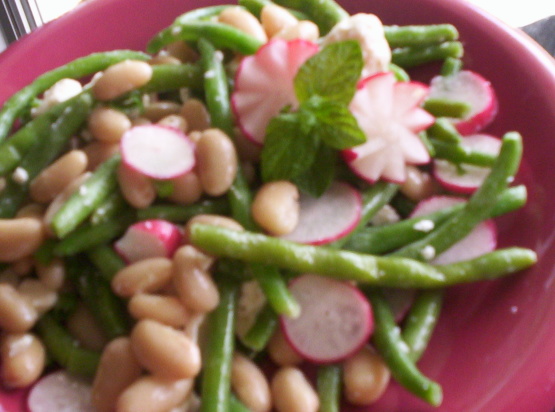 Mix this salad up with your hands so the beans don't get destroyed!

LOVE THIS with the following changes: (1) added the asparagus to boiling water for 2 minutes rather than steaming, (2) skipped the radish, (3) used 1/4t dried mint and (4) just used a pinch of black pepper. Got 4 servings each 160g which will make YUMMY lunches! Thanks so much for sharing!
steam the asparagus, covered, 2 minutes or until crsip-tender. Rinse asparagus with cold water and drain.
Combine asparagus and next 4 ingredients in a large bowl.
Combine the juice and remaining ingredients in a small bowl; stir well with a whisk. Pour over asparagus mixture and toss gently to coat.