Asparagus and Tomato Skillet
chia2160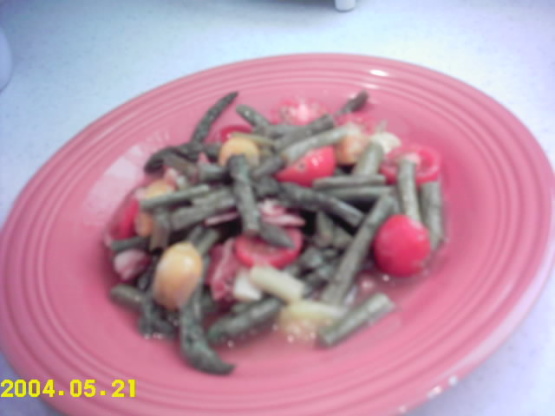 Asparagus and tomatoes are cooked with onion and bacon and a tangy sauce mixture.
Top Review by PaulaG
Excellent! I used canadian bacon, finely diced; olive oil instead of the bacon grease and balsamic vinegar. Just because I love garlic, I also put in a clove of finely minced garlic and grape tomatoes, halved. Thanks for a wonderful veggie dish.
Saute onion in bacon drippings until tender.
Add bacon vinegar water sugar and salt. Bring to a boil over medium high heat.
Add asparagus. Reduce heat to medium; cover and cook 5 minutes.
Cut tomatoes into eight wedges. Add to skillet and cook, covered for 3 to 5 minutes.