3 Reviews
This is absolutely delicious and definitely worthy of company and for holiday family dinners. We used low sodium chicken broth and would next time add a tad of salt to bring out the flavours more and perhaps add a dash of lemon juice as well. But really - these are very minor recommendations - the dish is fantastic just the way it is. We used raw whole almonds and did not blanch them which added a tad more almond flavour as well. It is one of the recipes that somehow are more than the sum of their parts.

Made and enjoyed for Photo swap....I really liked this dish. I will be using this sauce for more than just asparagas...YUMMMY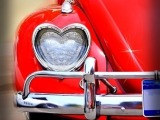 This past week I have been on an asparagus kick it seems, and this is one of my favortie asparagus recipes so far. I used low sodium broth and scaled it down to serve two. The sauce is lovely, and much more healthy than the regular cream sauce too! I plan on trying this with other veggies soon.

Asparagus Almondine