Anonymous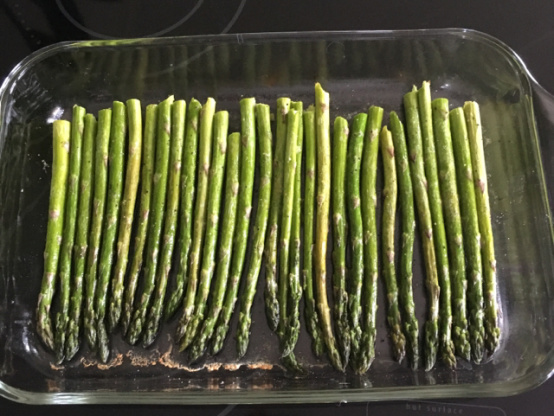 This recipe was one of my Aunt Ely's favorite veggy dishes to make for her family. I hope you enjoy it as much as we have. This recipe is also in my family's cookbook, the one I revised 2 yrs ago for our family reunion.

Great recipe. I loved the thyme addition to these. Thank you for sharing this recipe with us.
Cut off the hard ends first.
Lay asparagus in shallow baking dish.
Drizzle with 2 Tablespoons of olive oil.
2 teaspoons chopped fresh thyme (or regular dried), 1/2 teaspoons salt and 1/8 teaspoons of black pepper.
Then roast in a 425 degree F oven for 15 minutes.
Then serve and enjoy.