Asian Style Salmon on a Bed of French String Beans
Rita1652
Beautifully seasoned salmon on a bed of veggies which I also served on a bed of Shirataki (Pronounced SHE-RAH-TAH-KEE)fettuccine noodles that LOW CARB FOOD!: containing 3g of carbohydrate per serving. LOW CALORIE: 20 cal / 4 oz. NO CHOLESTEROL, NO SUGAR, GLUTEN-FREE, DAIRY-FREE, CONTAINS 10% CALCIUM. The only added oil in this recipe is the teaspoon of sesame oil keeping it low in fat. Yes salmon is high in fat but it's a great fat so do eat and enjoy this healthy meal! This is a quick moving recipe so have all ingredients prepared as called for.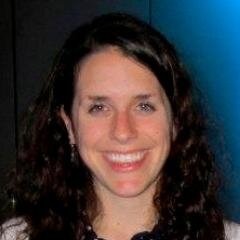 Wow, I really loved this marinade on the salmon. I do a similar marinade with soy sauce, honey, and garlic. The addition of the sesame oil and ginger (I used 1/4 tsp of ground ginger in place of ginger paste) was really tasty. Served over the green beans, the dinner was just as scrumptious to look at as to eat. Now that I have hoisin sauce, I will definitely be making this dish again!! Thanks Rita L :-D
Place all marinade ingredients in large zip lock bag and mix.
Add fillets and toss to coat. Place in refrigerator for 1 hour.
Mix cornstarch and water set aside.
Heat grill pan and large wok or large pan to medium high heat.
Remove salmon from marinade reserving the marinade for the beans.
In heated non stick grill pan sear salmon 2 minutes.
Meanwhile in a large heated wok add sesame oil, beans, peppers, onion and garlic stir fry for 2 minutes.
Flip salmon and cook till desired.
To the beans add reserved marinade, soy sauce and cornstarch/water mixture. Stir frying for 2 more minutes then add hoison sauce toss to coat.
Remove beans to serving plate and top with salmon.
Optional:.
If serving on a bed of cooked rice or the noodles as I suggested toss them in the pan that the beans were cooked in, to coat the noodles from the sauce that remained in the pan adding a touch of water to the pan if needed.
Plate then top with beans and salmon.
Garnish with sesame seeds if desired.