Asian Style Cucumber Salad
A quick and easy Asian style salad - nice and light, with a little kick!
Directions
Trim ends off cucumber and cut into 1 inch chunks.
Combine rice vinegar with soy sauce, vegetable oil, sesame oil, salt, sugar, hot chili paste and garlic.
Mix dressing with cucumbers and serve at room temperature.
Most Helpful
Nice salad. I added some red pepper slices and some slivers of onion. Thanks for sharing.

This was really yummy! We don't care much for Sesame Oil and even though I thought I had some apparently I threw it out so that was ommitted. I also added some of those crunchy Chinese Noodles because I like them. The flavors blended nicely and DH and I agreed it would probably be good with thinly sliced onion. Next time I will let it marinate a bit as I served it almost immediately. Very tasty side dish! Thanks for sharing!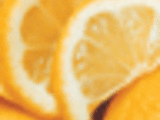 Yummy! I didn't have the chili paste so I substituted a teaspoon of thai sweet chili sauce. It was great!