Goudagrl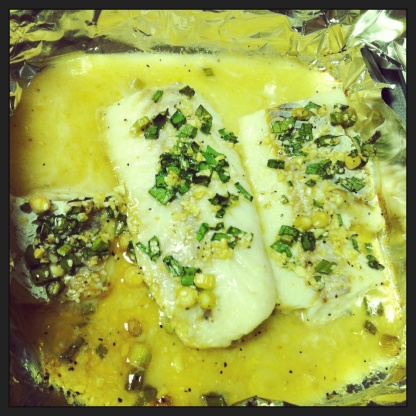 Found in the Taste of Home's Quick Cooking. A simple and delicious recipe.
Place the cod fillets in a greased 8-inch square baking dish. In a small bowl, combine the wine, green onions, brown sugar, ginger, rice vinegar, soy sauce, oil, garlic and lemon-pepper. Spoon over the fish fillets; sprinkle with sesame seeds.
Bake, uncovered, at 400 degrees for 15-20 minutes or until fish flakes easily with a fork.