mliss29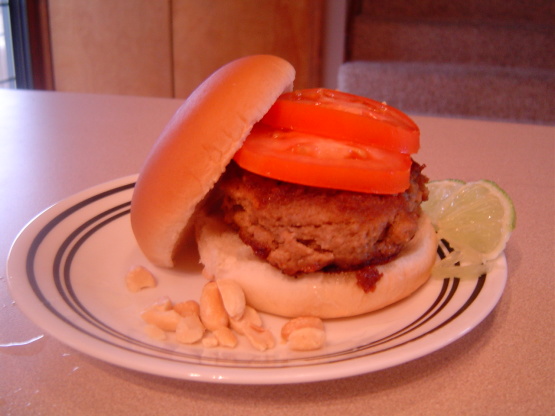 An Asian-inspired twist to an American classic!

My 11yo son liked this and I thought it was okay, but we agreed we thought it would be better with some kind of Asian-y sauce. (I like a burger with lots of stuff on it.) So I looked around and found Recipe #57992 which has a Thai-style sauce. Now, those two together with some tomato was *really* good! I made the burgers with ground turkey and served them with Recipe #288002. Made for Aussie/NZ Recipe Swap #14.
Mix all of the ingredients with the ground beef.
Form into four patties.
Grill until desired "done-ness.".