Kim127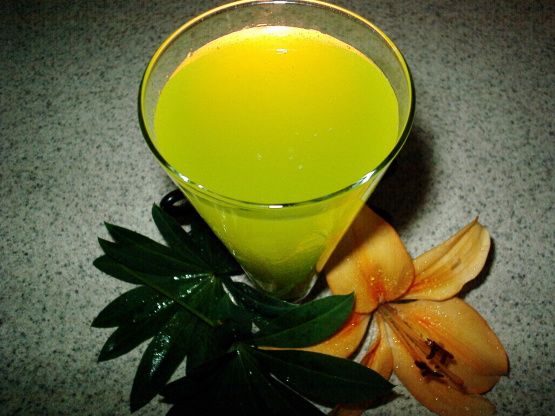 This is a really delicious cocktail. I re-named it after I found the recipe on the web - the original name may not have been appropriate for a family-friendly site.

This was not only very pretty, but very good as well. Both my dh & myself enjoyed this very much. Thank you for sharing a lovely recipe
1⁄4 ounce rum
1 1⁄2 ounces coconut rum, like Malibu
3⁄4 ounce melon liqueur, like Midori
Sprite (or 7-UP)
pineapple juice
Pour spirits into a large tumbler containing ice. Top off with equal quantities of 7-UP or Sprite and pineapple juice. Give a stir and enjoy.