Asian Mint's Thai Red Curry With Shrimp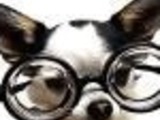 Dallas' Asian Mint chef-owner Nikky Phinyawatana says the essence of Thai cooking is the sweet/salty/spicy/sour balance which is exemplified in this really delicious dish. By way of the Dallas Morning News.
Directions
In a large pot, bring half the coconut milk to a slow boil, stirring constantly. Add the curry paste and shrimp, stir well, and cook until done, about 5 minutes.
Add the remaining coconut milk, water, bamboo shoots, sugar, paprika and fish sauce, and bring to a boil slowly.
Add salt.
Add bell peppers and basil leaves, and remove from heat. Serve immediately over steamed rice.