jrusk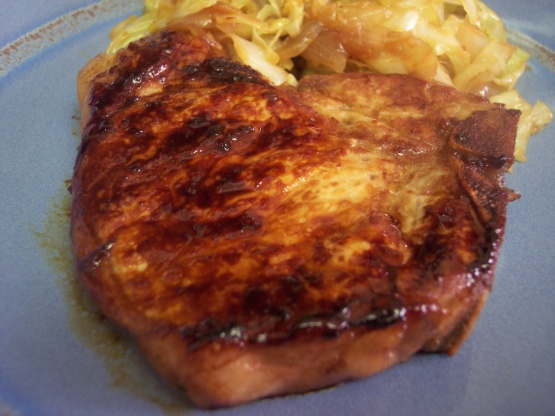 Quick marinated chops done up on the grill. Serve with steamed veggies and rice for a complete dinner. Taken from another website. and time doesnt not include marinating.

I cut the amount of soy sauce in half. So my chops were not too salty at all. Used bone-in pork chops & fresh ginger instead of ground. Perfect. Next time I will try with boneless.
In a large re-sealable plastic bag place, oils, soy sauce, brown sugar, ginger and garlic; mix well.
Add pork chops.
Marinate in refrigerator 30 minutes- 2 hours.
Remove from marinade and discard marinade. Grill over medium coals 6 to 7 minutes per side or until pork is cooked through.