Boomette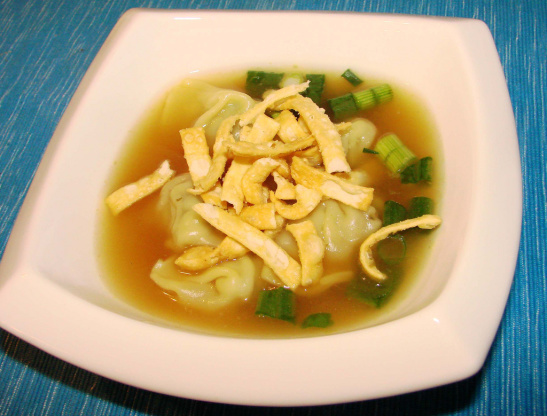 An older recipe from Sunset magazine. When I'm the only one home for supper, this is probably my favorite thing to make. It's a quick, soothing recipe, and I get to have leftovers for lunch the next day! Note: Zaar does not recognize "potstickers", but that's what I mean by stuffed wontons.
In a 5- to 6-quart pan, add chicken broth, ginger, garlic, rice vinegar, and soy sauce. Bring to a boil over high heat.
Add potstickers or won tons and simmer, uncovered, until hot in center (cut to test), 6 to 8 minutes.
Add sliced green onion.
Serve in bowls and add Asian (toasted) sesame oil to taste.