An_Net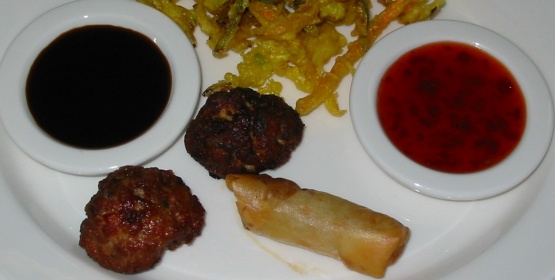 Great dipping sauce for lumpia, summer rolls, gyoza or spring rolls.

This sauce had a good base but I thought it had to much fish sauce and not enough spice. I added a total of 1 tblspoon of sambal oelek and 1 tbls of Sesamee Oil.
Chop garlic and coarse salt. Using the back of your knife scrape mixture to create a paste. In a bowl dissolve sugar and hot water. Add garlic paste and the rest of the ingrediants, mixing well. Cover & refrigarate to allow flavors to blend.