ImPat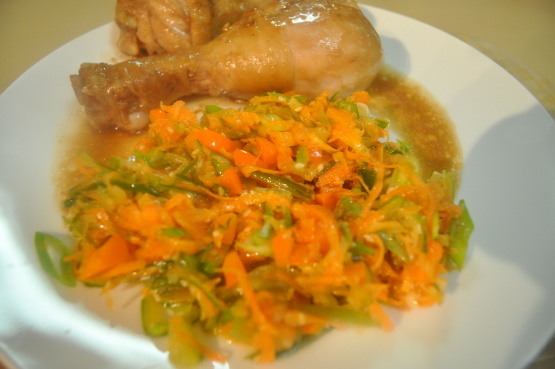 Posted for ZWT6 - Asian Regions. Found on a grocery recipe card located in Harris Teeter. This is such a refreshing salad and very reasonable on caloric intake.
In a medium bowl combine cucumber, carrots, red bell pepper, and onion.
In another small bowl combine the ingredients for the sesame dressing and whisk together.
Pour dressing over cucumber mixture and chill until chilled. Add cashews just before serving and toss.