Asian Chicken Salad With Orange-Ginger Dressing
FolkDiva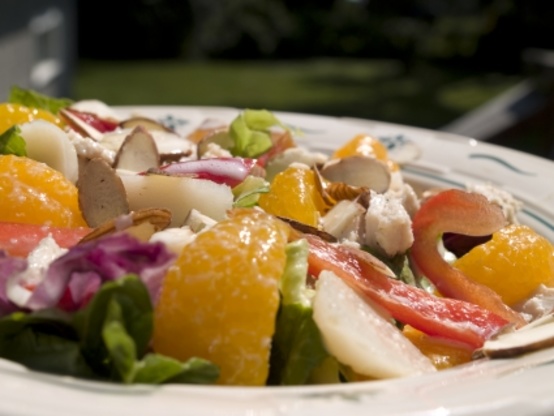 This Asian inspired salad makes for a lovely luncheon or supper. The contents of the salad can easily be adjusted to whatever you like or have on hand. If you prefer a vegetarian meal, omit the chicken or use tofu instead. Won't be chicken salad but will still be delicious.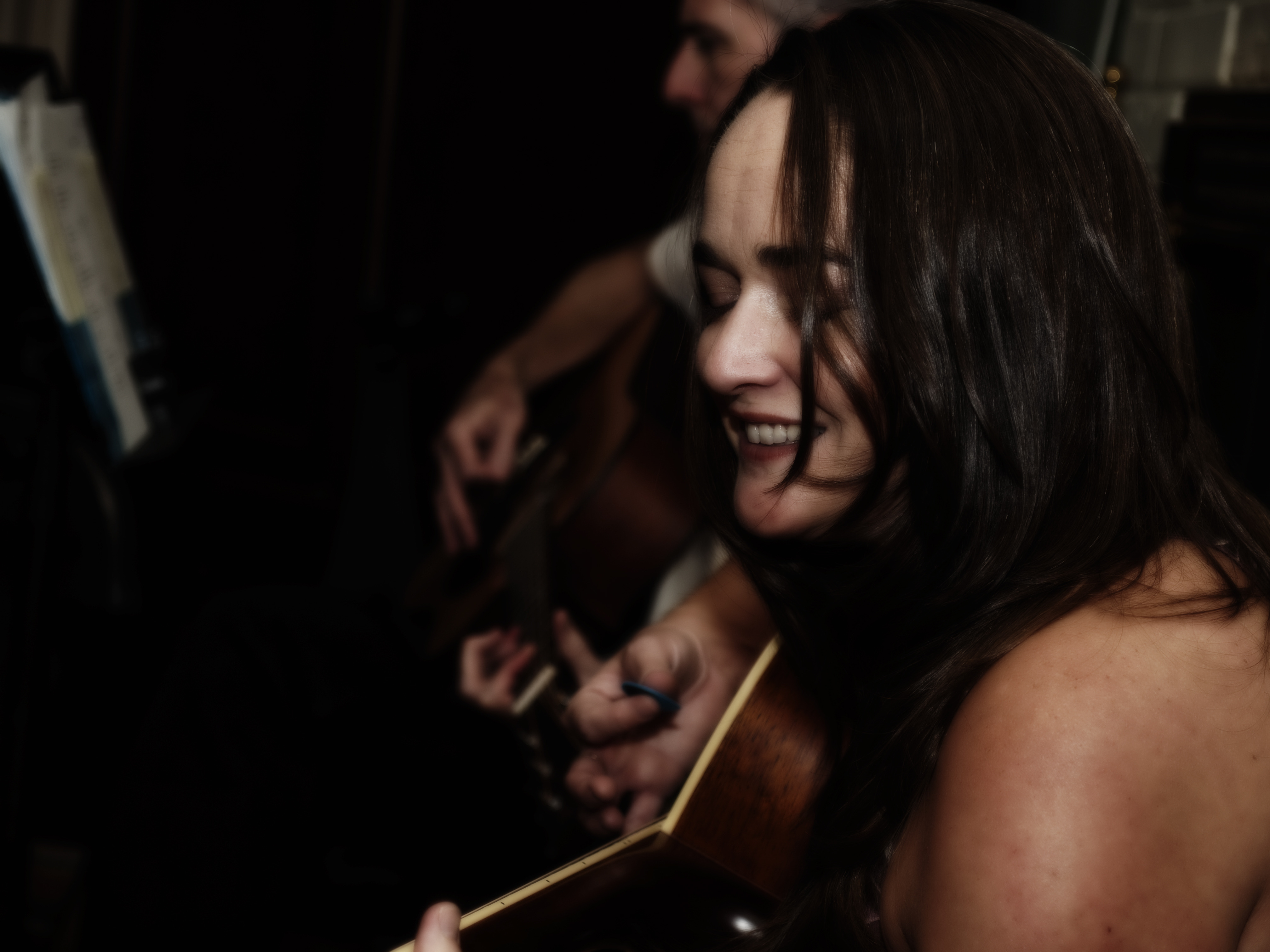 This is a beautiful salad! I made a single serving just for me, but prepared the dressing exactly as instructed figuring I would simply keep the extra refrigerated for future use. I fear the plain, nonfat yogurt I used (store brand) was not the best choice....as after blending the dressing ingredients for several seconds, I ended up with a very thin liquid.... Still tasted yummy but it simply glazed the salad and most ended up in the bottom of the salad plate. So there was only a touch of flavor added to what ended up being a rather 'dry' salad. Based on Sharon's photo, I was expecting a thicker dressing that would hold on to the salad a little better. Regardless, I enjoyed the flavor of the ginger (something I've just recently acquired a taste for) with the orange and loved the addition of mandarin oranges and water chestnuts in the salad. I'll try to find a creamier yogurt for next time around and perhaps simply 'mix well' as opposed to putting in the blender, as I think I would have enjoyed a little more 'body' in the dressing. Thank you for a wonderful post that made for a delightful, healthy lunch!
Using a blender or food processor, blend all of the dressing ingredients (yogurt, orange juice, ginger, salt, sugar, orange peel, cayenne and cinnamon) until smooth and creamy. Refrigerate until ready to use.
To assemble salads, place lettuce into large serving bowl or onto 4 serving plates. Toss together remaining ingredients except almonds on top of lettuce.
Drizzle 1/2 of dressing on salad, reserving remaining portion so that guests can adjust amount to taste.
Garnish with sliced almonds (optional).