Asian Cabbage Salad With Fresh Pea Pods

All of your vegetables for this salad recipe should be the freshest you can buy. From Sav-On/Albertson's chain of grocery stores.
Directions
Prepare the salad dressing in a non-reactive small bowl by whisking all ingredients together. Set aside.
Cook the pea pods in boiling water for 1 minute. Drain and cool slightly.
In a large salad bowl combine the pea pods, cabbage, radicchio, baby corn, radishes, red onion and pickled ginger.
Drizzle the salad dressing over the salad, tossing gently to coat.
Top the salad with the enoki mushrooms. Garnish with daikon sprouts and whole red radishes if desired.
Most Helpful
Super delicious with bright, sparky flavours. Loved the pickled ginger in this - as if I needed another excuse to buy yet another jar!!! Thanks.

Delish! Great combination of flavors. I really loved the radish in this salad. Great dressing, too. Yummy. Made for Culinary Quest - China - International Agents of Quest. Thanks!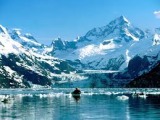 WOW!! This is the best thing I've tried in a long time! Who would have thought to put pickled ginger in a salad?! But it's brilliant! Goes perfectly with the cabbage and radish. I did leave the radicchio out (personal preference) but this is SUCH a pretty and yummy salad. Thanks!!!