Asian Beef Noodle Bowl (Kraft)
Prep 10 mins
Cook 20 mins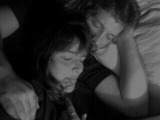 This one comes from Kraft Food & Family magazine Winter 2008. Try it with boneless skinless chicken breast or pork tenderloin, or a combination of all three.
226.79 g linguine, uncooked
709.77 ml broccoli florets
3 carrots, peeled and sliced (about 2 cups)
9.85 ml oil
453.59 g beef sirloin, cut into strips
59.14 ml asian toasted sesame dressing (Kraft)
14.79 ml teriyaki sauce
Directions
Cook pasta as directed, adding vegetables to the boiling water for the last 2 minutes of the pasta cooking time.
Meanwhile, Heat oil in a large nonstick skillet. Add meat; cook 4 minutes or until browned on all sides, stirring occasionally.
Stir in dressing and teriyaki sauce; cook 2 minutes or until sauce is thickened, stirring occasionally.
Drain pasta mixture; Place in a large serving bowl. Add meat mixture; toss to coat.
Reviews
Most Helpful
This recipe was great, I do think next time I will omit the carrots though... they just tasted out of place. I am going to try it with water chestnuts, brocolli and sugar snap peas! Yummmm. Oh and I added an xtra Tbs teriyaki sauce and a few extra squirts of dressing...

Allright, I have to admit. As written, this recipe was 3 stars for us: good but missing something. We added about a tablespoon or so more salad dressing to each bowl, and that pushed it up to 4 stars. Without the extra dressing, this noodle bowl was good with still-crunchy vegetables that tasted like what they were supposed to taste like, meat that was not overcooked (although I could have done with a little less), and just enough sauce to coat the noodles and give them that oily/slightly sticky character they get in Asian restaurants. Unfortunately that was all the sauce was able to do, so this ended up slightly dry for us. With the additional dressing, though it was great! Thank you for posting, made for Photo Tag.