Asian Beef Noodle Bowl (Kraft)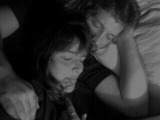 This one comes from Kraft Food & Family magazine Winter 2008. Try it with boneless skinless chicken breast or pork tenderloin, or a combination of all three.
Directions
Cook pasta as directed, adding vegetables to the boiling water for the last 2 minutes of the pasta cooking time.
Meanwhile, Heat oil in a large nonstick skillet. Add meat; cook 4 minutes or until browned on all sides, stirring occasionally.
Stir in dressing and teriyaki sauce; cook 2 minutes or until sauce is thickened, stirring occasionally.
Drain pasta mixture; Place in a large serving bowl. Add meat mixture; toss to coat.