Asian Barbecued Chicken Wings
teresas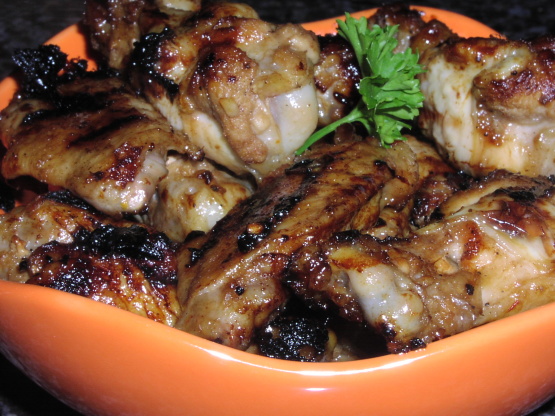 A deliciously sweet barbecue recipe for your next cookout. Prep time does not include marinating time.
To make the marinade, mix together the garlic, hoisin sauce, soy sauce, honey, chili sauce, sesame oil and green onion.
Place the wings in a shallow, non-metallic dish, add the marinade, cover and leave in the refrigerator for at least 2 hours.
Cook the chicken on a hot, lightly oiled barbecue grill or grill pan, turning once, for 20-25 minutes, or until cooked and golden brown. Baste with marinade during cooking. Heat any remaining marinade in a pan until boiling and serve as a sauce.