sapowell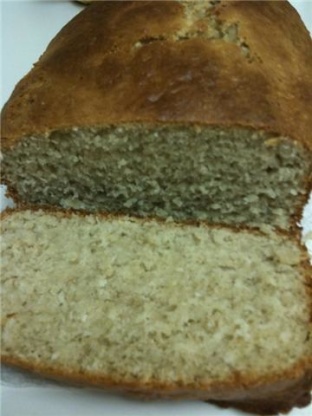 Never tasted it, don't know what it's like, but sounds interesting. Not as nice as The easiest (non-machine) white bread in the world. I've tasted that, its gorgeous, as is the chef.

I've never tried this either. But, i hope someone reads this - it's a great story!!! My ex-boyfriend misses me. I miss him too, but i never would have thought to do what he did. He did a search for me on the web & it brought him here (scary or what?!). So, he finds my recipe ('the easiest non-machine white bread in the world' by the way!!!) & rates it 5 *'s. Plus, in his review he asks me to marry him. Then he posts his own recipe. So i'm giving him 5 stars and saying 'yes'. Yaaaaaaay!!!
In a medium bowl mix together flour, baking powder, and salt.
In a separate bowl mix sugar, cream cheese, and eggs until light and fluffy.
Mix mashed bananas and Chai into cream cheese mixture.
Add flour mixture and mix until smooth.
Pour mixture into a greased 9x5 inch loaf pan.
Bake in a preheated 350 degree F (175 degrees C) oven for 60 minutes.
Cool on rack.
Remove from pan after 10 minutes.