Asiago-Pepper Frico (Crispy Cheese Wafers)
ChefLee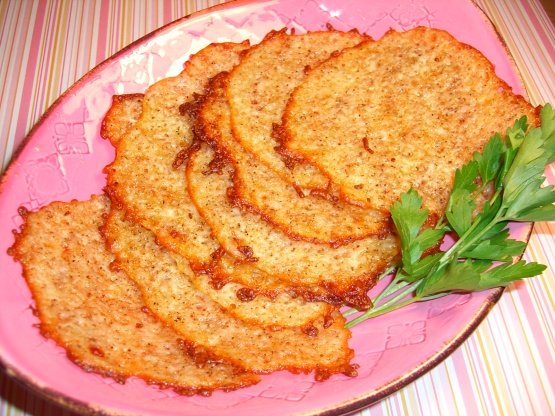 This is such an easy and different appetizer that can be made with a variety of cheese blends. The Asiago is especially yummy! It's from Bon Appetit magazine.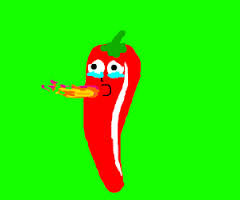 These didn't turn out exactly like I thought they would. I have seen these on FoodNetwork.com and they used parmesan cheese there. I thought I would try this recipe because I had some shredded Italian cheese blend. Mine started to brown at about 6 minutes and so I took them out then. They turned out sort of rubbery instead of crisp. I will keep experimenting with different cheeses (probably needs to be a good quality parmesan) and see if I can leave them in the oven longer to get them to crisp.
Preheat oven to 350 degrees.
Line 2 large baking sheets with parchment paper. Mix cheese, black pepper, and cayenne pepper in small bowl. Spoon cheese mixture by generous tablespoons in 6 mounds on each prepared baking sheet, spacing 3 inches apart. Using fingers, spread each mond evenly to 2 1/2" round.
Bake frico until deep golden brown and crisp, about 12 minutes. Remove from oven. Slide parchment with frico onto ork surface and cool 5 minutes. Slide thin metal spatula under frico to loosen. Cool frico completely on parchment.
Can be prepared 1 day ahead. Store in airtight container in single layer at room remperature.