mom2chis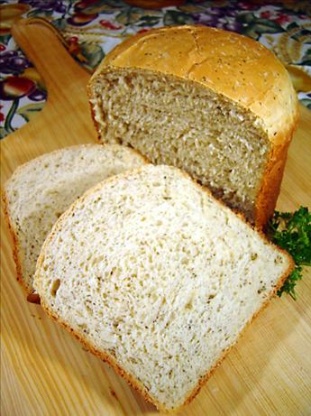 Makes a 1 1/2 pound loaf for your bread machine. Has a nice cheesy flavor with a mild herbal touch.

Top Review by nnreq
I totally forgot to add comments to my review, so here they are. I made this to go with the baked potatoe soup that I made for lunch on Saturday. It was easy to prepare. The only thing that I will do differently next time is add more cheese. It was too herby and not cheesy enough for my tastes. Definetly a keeper though.
Place ingredients in your machine in the order suggested by your manufacturer.
Select light or sweet setting, if able.
Operate machine and enjoy your loaf!