Arugula (Rocket) and Blue Cheese Mashed Potatoes
Rita1652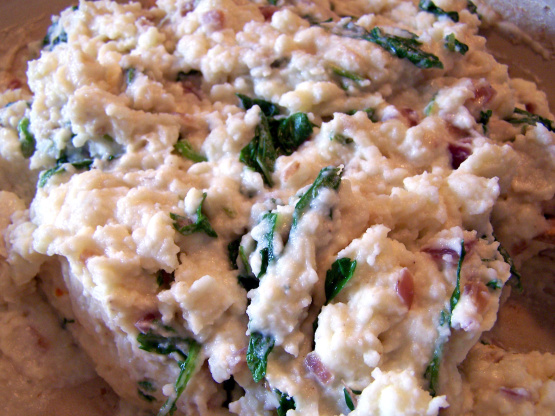 Garlic mashed potatoes with blue cheese and arugula. This is a nice intro to arugula which is bitter and the mixture with potatoes and cheese calms it.
In a large pan heat oil over medium high heat. Add onions, and garlic cook about 3-4 minutes the pan.
Deglaze the pan with vermouth.
Add salt, pepper flakes, herbs, nutmeg and arugula.
Remove to a dish and set aside.
In the same pan heat milk add cheese to melt.
Add potatoes and mix together.
Toss in the wilted arugula.
Season with additional salt and pepper if needed.