Arugula and Avocado Salad With Shaved Parmesan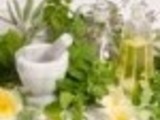 This is one of the recipes from Raising the Salad Bar, a book I received in the Cookbook Swap.This is a simple, classic combination of arugula,avocado and shaved Parmesan cheese with a lemony dressing.
Directions
To make the dressing, in a small bowl, combine the lemon juice and garlic. Slowly whisk in olive oil until the mixture is creamy. Season with salt and pepper.
Place arugula in a serving bowl and add dressing to taste. Mix well. Top with avocado slices, drizzle a bit more dressing over them and season with a pinch of salt. Using a vegetable peeler, shave slivers of Parmesan over the top.