Arugula and Avocado Salad With Shaved Parmesan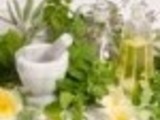 This is one of the recipes from Raising the Salad Bar, a book I received in the Cookbook Swap.This is a simple, classic combination of arugula,avocado and shaved Parmesan cheese with a lemony dressing.
Directions
To make the dressing, in a small bowl, combine the lemon juice and garlic. Slowly whisk in olive oil until the mixture is creamy. Season with salt and pepper.
Place arugula in a serving bowl and add dressing to taste. Mix well. Top with avocado slices, drizzle a bit more dressing over them and season with a pinch of salt. Using a vegetable peeler, shave slivers of Parmesan over the top.
Reviews
Most Helpful
Wonderful! Had a bunch of beauitiful fresh arugula in my organic share box plus some organic avocados and this salad really let the wonderful flavors shine through. Made it two nights in a row! Dressing is wonderful but could overpower the other ingredients so I'd suggest going easy on it when tossing and adding more as needed. Thanks for sharing the recipe!

This was a nice, easy, light summer salad. I used feta instead because that is what I had on hand.
I was given some arugula from a friend's garden and made this salad with it. So delicious! I especially love the dressing and will be using it on salad quite often.