kolibri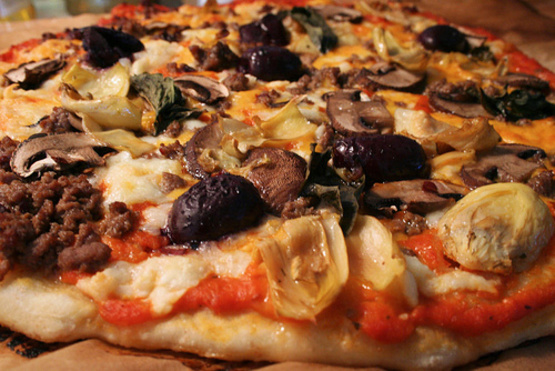 This is a vegetarian gourmet pizza - sometimes I want pizza but pepperoni feast is just too much!
Heat up your oven as hot as it gets.
Prepare pizza crusts - you can use ready made or use your favourite dough recipe.
Spread tomato sauce evenly to the both pizzas. Add the grated cheese - yes, the cheese goes under the toppings.
Spread the mushrooms, artichokes and olives on the pizza.
Bake in the oven for about 10 minutes or longer, depending on how hot your oven is. Pizza is done when the crust is golden.