iris5555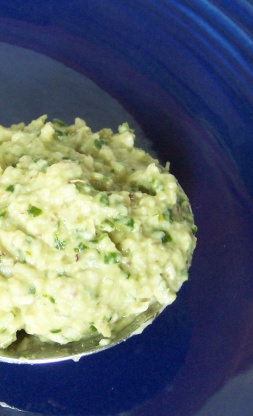 A Giada DeLaurentiis recipe. The lemon flavor is prominent so you may want to decrease the amount of zest or juice if you are not a lemon lover.

i have made this before and was going to post it, so thanks for saving the trouble. lol. i stopped using the lemon zest after making the recipe the first time. i think it gave the pesto a bitter taste that we did not care for. very good recipe. i have also substituted the frozen artichokes wtih well drained canned artichoke with good results.
In a food processor combine the artichokes, parsley, walnuts, lemon zest and juice, garlic, salt, and pepper.
Run the machine to finely chop all the ingredients, stopping the machine a few times to scrape down the sides.
Then, with the machine running, drizzle in the extra-virgin olive oil.
Mix in parmesan and serve with crostini.