dicentra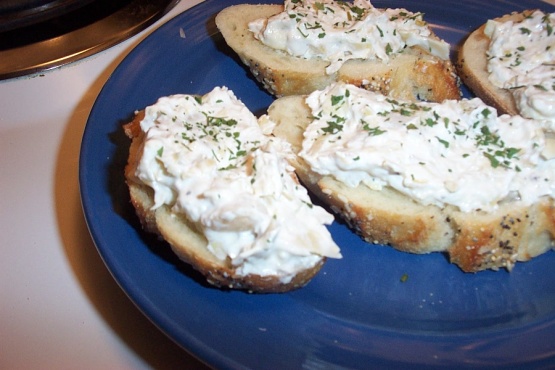 This is a copy cat recipe. When I lived in Bellevue I would buy this dip from Top Foods. The last time there I saved the container and wrote down the ingredients listed. This is my interpretation of that recipe. I hope you like it.

Since this is so close to the TOP recipe, I want to say this; make a sandwich.

*2 slices of bread, slathered in artichoke dip.
*A folded slice of thick lunch chicken on either side.
*A slice of provolone in the middle.
Drain the artichoke hearts. Cut them into halves.
Combine Mayo, Cheese, Garlic Powder, Salt, and Pepper in a large bowl until thoroughly mixed together. (When adding the garlic powder you might want to do it "to taste").
Add artichoke hearts to this mixture.
Transfer to a desired dish or bowl and garnish with Parsley if desired.
Refrigerate at least 1 hour before serving.
Best if served cold on melba toast or crackers.