Soup Fly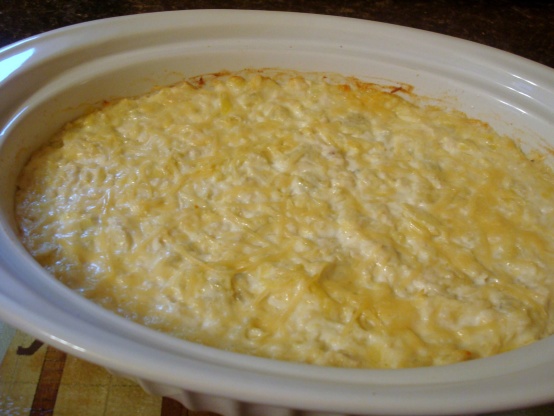 This version contains chicken, making it a more hearty dip. My bunco group always likes this one.
I baked two and shredded two chicken breasts, which was the perfect amount for this dish. It was easy to make, though I would like to find a way to improve the presentation - it is very white! I would probably add some garnish to give it a little more color next time as well as a little more seasoning to spice it up a bit. Still, I took it to a gathering and only came home with enough for DH to eat as a late-night snack. Can't complain about that! A PAC Spring '08 Selection.
Mix together all ingredients.
Bake at 350 degrees for 20 minutes.
Note-Canned chicken can be substituted, or, the chicken can be totally omitted.