Bergy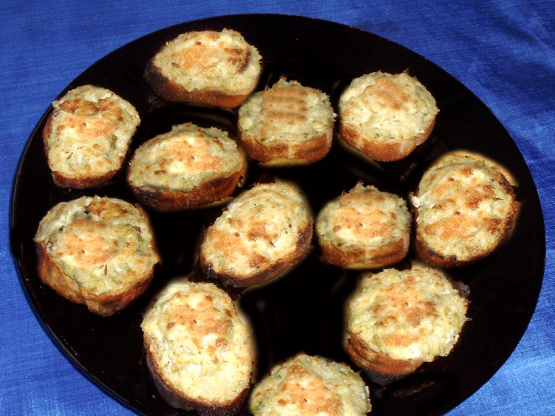 Agree to replace the mayo, but I'm going to try goat cheese or a nice havarti and take out the parmasean since it too adds alot of salt. And I personally like the tangyness of marinated artichokes, they do mellow out if you rinse them as I do.
In a bowl, mix together artichoke hearts, green onions, 3 tablespoons Parmesan cheese, mayonnaise, salt, and pepper to taste.
Place baguette slices on a baking sheet.
Broil 4 to 5 inches from heat for 2 to 3 minutes on each side or until slightly browned.
Spoon approximately 1 tablespoon artichoke mixture on each baguette slice and sprinkle with remaining cheese.
Broil 1 to 2 minutes or until cheese is melted.