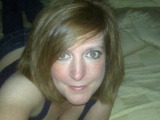 This is from the Friends of the Friona Library Cookbook. This is delicious! I've made it with the chicken in the salad as a lunch dish, or leaving the chicken out and grilling it on the side for dinner.
Directions
Make Rice a Roni according to package directions and cool completely. You can do this the day before.
Add green onion and green peppers, olives, chicken and artichokes.
Mix mayonnaise with marinade from the artichokes until well blended.
Toss with chicken and rice mixture.
Chill for several hours before serving.
Reviews
Most Helpful
My Grandmother started making this recipe over 20 years ago and it's still a big favorite in the family. The only exception is she added a tsp of curry that added a little kick.