Artichoke & Cheese Casserole
Ang11002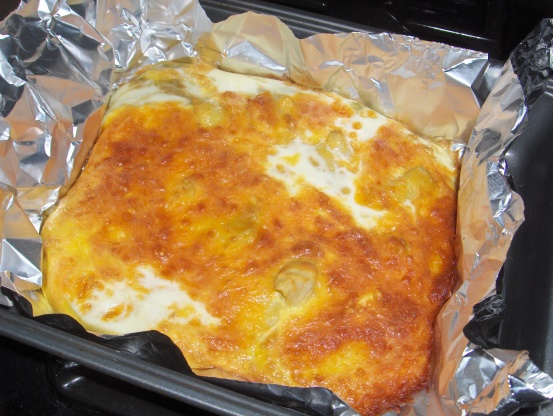 If you like Artichokes & Cheese, this is a simple, easy to make casserole. The recipe comes from Justvegetablerecipes.com.

Top Review by Manami
Hello Barb Gertz, this recipe was absolutely fantastic! We used it as an experiment to see how it would go over here st the home and it was a hit! We are going to convert the 1st floor dining room into what might be called a "restaurant" and this is one of the dishes they are going to offer about every 3-4 weeks. Thanks for posting - we did add a bit of crushed red pepper flakes & it gave it some heat but it wasn't too much. It was tuly delicious. Diane :-)
Place artichokes on bottom of a greased 8x8 pan; top with grated cheese.
Pour beaten eggs over cheese; bake at 350 degrees for 45 minutes, serve.