Artichoke and Zucchini Salad
Bayhill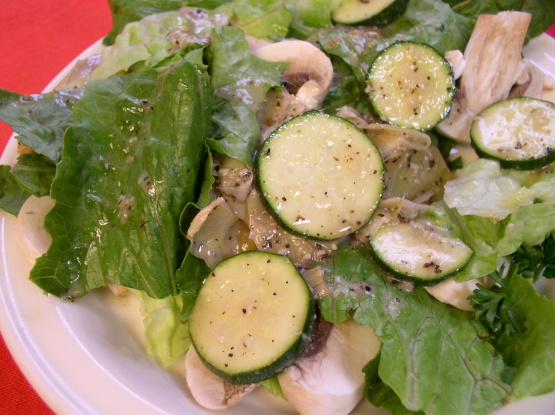 Marinated zucchini and artichokes tossed with romaine and fresh mushrooms

This is absolutely my favorite salad of all time. I could eat the whole bowl by myself.
Slice zucchini thinly add drained and quartered artichokes.
Blend together dressing ingredients in blender for 30 seconds.
Pour over zucchini and artichokes marinate for 1 hour.
Tear romaine into bite size pieces, add parsley and mushrooms. Just before serving add artichokes and zucchini. Toss.