Artichoke and Ripe Olive Tuna Salad
Parsley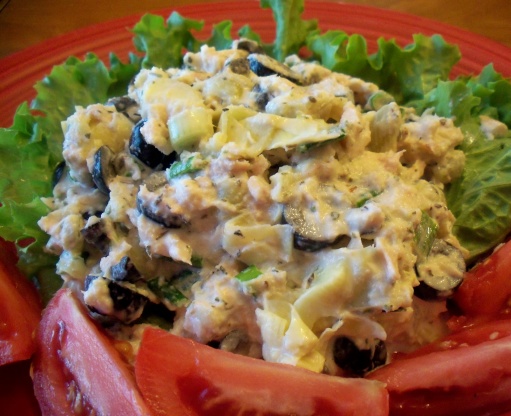 An unusual and rich flavor combination! Serve this salad with sliced tomato on a bed of lettuce or on French bread. Adapted from Delish on msn.

MAKE THIS A DAY AHEAD This was OK the day I made it, but was GREAT the next day as my "left-overs". The flavors are a great combination.
Combine tuna, artichokes, olives, mayonnaise, lemon juice, oregano and parsley, if using, in a medium bowl. Stir to mix well.
Place salad in a mound on lettuce leaves along with sliced tomatoes and serve. This also makes a great sandwich on French bread! Enjoy!