Artichoke and Pine Nut Pesto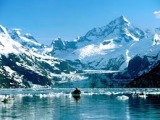 Here is a delicious and very simple pesto recipe by Gwyneth Paltrow. It's great as a spread for good bread or crackers! I really love this quick and easy pesto. It's a winner!
Directions
Pulse the first 7 ingredients together in a food processor. Stir in the tarragon and season to taste with more salt and pepper, if needed.
Enjoy!
Reviews
Most Helpful
Delicious as a nice spread for crackers or pita chips. The tarragon really adds a wonderful flavor to this pesto so please don't leave it out. Wouldn't change a thing! Made for PRMR, December, 2013.

I thought this was very good. I added a little more parmesan than indicated--more cheese is always better!

This was really good. I tried it two ways- firs as a spread, then as a pasta dressing. As a spread, I loved it! It is creamy and delicious, with the tarragon and the pine nuts creating fun taste and texture differences from the artichoke. As a pasta dressing, I can't say I was thrilled. I used fettuccine, and while the pasta was perfectly cooked, the dressing (even thinned) made it seem thick and gummy. It tasted good, but the texture wasn't pleasant. So, stick with enjoying this as a spread. Made for photo tag.