Artichoke and Pasta Salad
Ms B.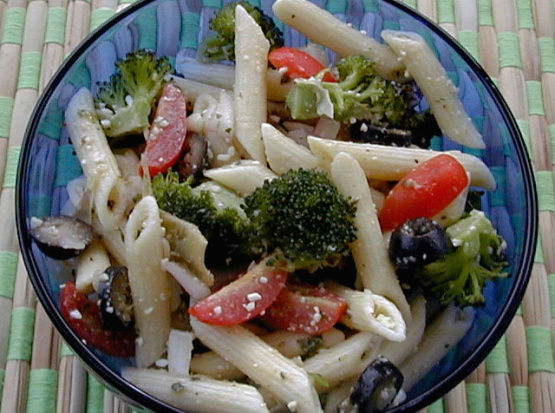 From Cooking Light magazine. I LOVE cold salads in the summertime. This one is exceptional. I often use the artichokes hearts in the jar with olive oil and spices already in it. You may need to adjust for that unless using the plain hearts.

We prefered this served warm. Tasty.
Combined 2 artichoke hearts, olive oil, and the next six ingredients (olive oil through garlic) in a blender or food processor, and process until mixture is smooth.
Chop the remaining artichoke hearts.
Combine the chopped artichokes, pasta, spinach and chopped tomato in a large bowl.
Pour pureed artichoked mixture over pasta mixture, and toss well to coat.
Cover and chill 2 hours.
Sprinkle with feta cheese.
Yields six servings (one cup each).