Artichoke and Green Bean Casserole
Ang11002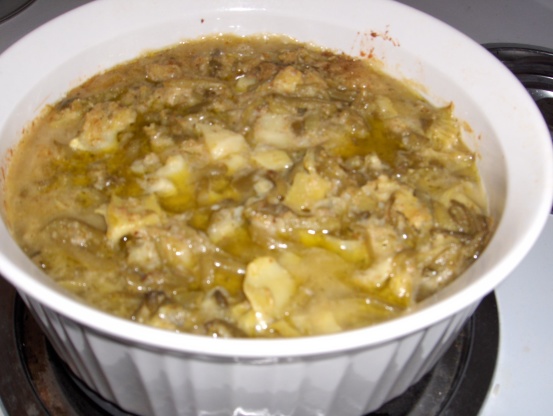 Yummy artichoke and green beans! This is like a stuffing casserole.

Excellent with some adjustments: drain the green beans! I sauteed an onion with extra garlic, added the additional ingredients and baked for 30 minutes. This casserole is very popular in New Orleans for the holidays.
Mix all ingredients together.
Bake in casserole dish at 350 degrees for 30 minutes.